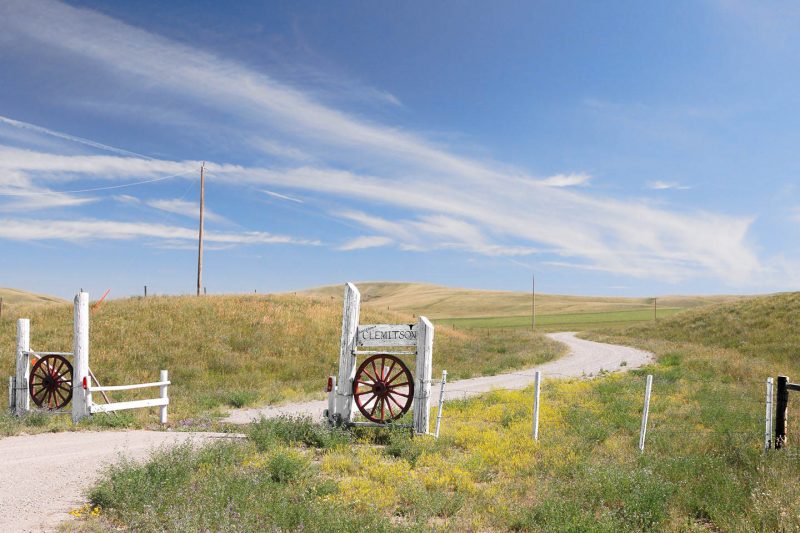 The creative process is a mystery. The sharpest insight I've ever read about it was written by Keith Richards, the Rolling Stones guitarist and songwriter. In his autobiography, Life, Richards revealed his fascination with the motivation behind artistic creation. He wrote: "What is it that makes you want to write songs? In a way you want to stretch yourself into other people's hearts … It becomes almost an obsession to touch other people." That's as good an explanation as I can provide of my intentions as a photographer. I am motivated by an urge to communicate on the most fundamental level – a more profound kind of communication than is possible (for me, at least) with words. It's about trying to do the impossible – draw other people into my own head and have them see the world as I envision it. Photography is an imperfect attempt to share my private experience. The 20 images in this essay are the result of travel in western Canada and the United States over a period of six years. They are my attempt to convey a vision of "the West" – a deliberately nostalgic and anachronistic vision of a region shaped by cowboys, cattle ranches, farms, empty spaces and small towns. Though the photographs are of the present time, my intentions were rooted in the past; rooted in a world that no longer exists, even if visible signs of it remain.
Bio
Mark Schacter was born in Thunder Bay, Ontario, Canada – a small, remote city on the western shore of Lake Superior. The surrounding landscape is rugged, empty, undulating rocky terrain covered by boreal forest and dotted with small towns perched on the edge of wilderness. His home city is filled with reminders – towering derelict grain elevators, an abandoned iron ore dock, shuttered paper mills – of a recent industrial past built on a natural resource economy that has nearly disappeared. Schacter's family moved away from Thunder Bay when he was 16, but his photographic tendencies continue to be shaped by the environment of his childhood. He drawns to scenes of emptiness: landscapes and cityscapes where human presence seems like an afterthought. Sometimes Schacter thinks
of himself as a kind of archaeologist, recording with his camera signs that "people have been here" – have struggled to made a living, build something, leave a mark of their presence.
Related Links