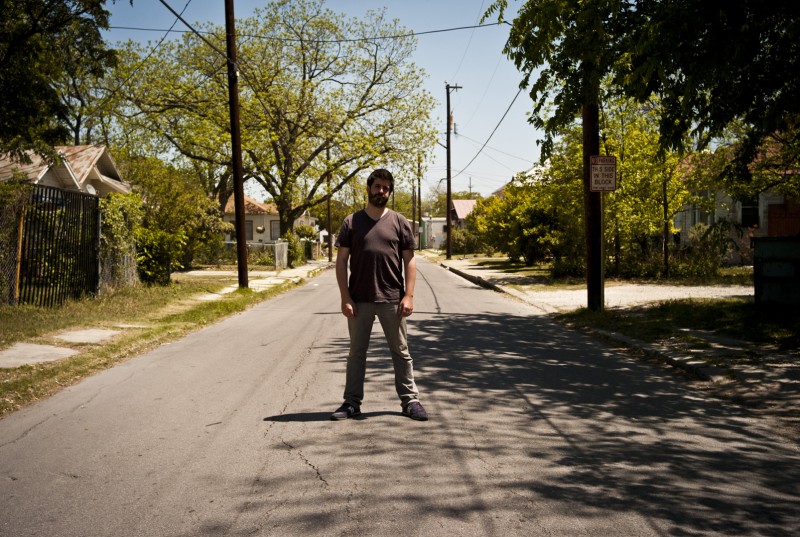 On Apr 6, 2011, at 3:04 PM, David Alan Harvey wrote:
many thanks for the transcribe anna…pictures? d
On 4/6/11 2:49 PM, anna maria barry-jester wrote:
Here you go…
There seems to be a little missing in the middle of the interview…I think a sentence cut off between clips you sent me…you should be able to fill it in very easily from the original file….I noted in bold where I think something is missing below.
xo
a
Here's the transcript of the Soth interview….this is unedited…this is a FOR REAL CONVERSATION
DAH – Alec Soth Interview
Nat sound (ringing)
(banter)
DAH: Let me start with the most recent thing that I found out about, and that is Big Al's printing. The thing that's always fascinated me about you, other than your photography which of course is how I knew you in the beginning, is your versatility. I mean I knew your work only with Mississippi of course, Sleeping by the Mississippi, before having met you in person. And then very quickly you became a very popular blog person and you're involved in a lot of stuff- soft industries as I like to call it. And then we've got Big Al's printing. Tell me about this multiplicity of ventures for you, besides your photography.
ALEC SOTH: Well first of all, I mean, I'm talking to you from Minnesota, and I have this sort of midwestern sensibility in which I think everything is always going to come to an end, and I'm gonna fail. And I feel a need for job security. So the most secure thing has been diversifying everything so I don't have all my eggs in one basket. So that's where Big Al's comes in. But I'll tell you what led up to that is that I was in Alex Majoli's place in Italy, and he's got this set up where he's got a studio, and then there's this Chesura lab, which is this group of people that use his equipment, but have their own little printing operation as well as all sorts of other stuff that they do. And I thought that was really fantastic, and so I came back home, and I thought, this has always been an issue, where we have all of this stuff, all of this equipment, um, but it just sits there a lot of the time when I'm not using it, so it just seemed like it makes sense. I mean, the people who work for me use it, but why not have them expand that and let other people, charge other people to use it, you know, make a little bit of money. But also there's this one guy, his name's Eric, who wanted to do some work with me or whatever, so he can run that thing, it's not really my business, I'm not that involved with it, a little bit involved with it, but it just made sense. But I'm not like Mr. entrepreneur, you know.
DAH : Well, you've definitely diversified, and of course I'm going to copy you on every single thing. Of course I've hated every minute of copying you.
ALEC: But that's what it is, I'm copying Alex. (laughter)
DAH: I know, I know, he's got an empire there. But it's a very interesting model for all of us. So you're main person I guess who was your printer for your shows ended up sort of creating his business through Big Al's operation.
ALEC: …A little bit, we had a printer that worked up to a certain size, and then we had to outsource a bigger size. and so, at a certain point, it's just like "I'm going to buy that printer, it doesn't make any more sense." But if i'm going to buy the printer we might as well use it, you know, that kind of stuff.
But the thing is, it was being exposed to Majoli's way of doing things, which isn't for me, I mean, I'm not gonna have…it's like a commune out there. You know, they're all sleeping in rooms above the studio, I don't want to do that. I just want to pool our resources. I mean, that's what it's about, and when you talk about Magnum, that's what it's about. It's pooling resources.
DAH: Right, is that the modus operandi for Little Brown Mushroom as well, is that the same kind of thing?
ALEC: That's a little bit different. I mean, Little Brown Mushroom is about having fun. So, and, Big Al's is, well, who knows what it is, it's about we've got some equipment lets use it. Little Brown Mushroom is about having fun, and making cool things. And it's not about the art world, it's not about getting caught up in that, it's not about trying to make money, and if it makes money fine, if not that's ok, you know, I just want to break even ideally. But it's about that spirit of when you're a teenager and you're just making stuff because you love it. It's just remembering that feeling you know. When you get caught up in the professionalism of everything, you can forget about it.
DAH: Oh yeah, it ruins everything, right?
ALEC: Well, it's a danger, and that's what I would say about the blog. You know, I started the blog as a retreat from the art world, as a place to just talk about issues, and then all of a sudden it turned into another business, and so I dropped it. Little Brown Mushroom hasn't yet, it's still, it's like we're just having a lot of fun with it.
DAH: Yeah, it looks like it. Yeah, it's great. Who did the design work, did you do that or did you have a designer do that?
ALEC: It started off, I mean, I don't know anything about design. You know, I don't know cmyk from… I'm an RGB, photoshop, that's all I know. But I wanted to make little things, so I just started making little zines. you know, the kind of thing where you go to Kinkos, you know, staple-bound little things. And then one thing led to another and I met a designer named Hans Sieger, who lives in Wisconsin, and uh, it all kind of came together in my head. Little Golden Books was something I was interested in, do you remember those children books? They were published out of Wisconsin, and it just felt like something that was meant to be. And so here's this really cool designer, who happens to live there, you know, he does most of his work in New York, really high end, but he lives in Wisconsin. And here's Little Golden Books, and merging these ideas. And he works unpaid, he just works just for the fun of it too, he's just into it, and so we collaborate on it, we print it in Wisconsin which is great. It's a little cottage industry.
DAH: Yeah, well, that really is cool. That's interesting. You say that you're, that this was one of the things, Big Al's, and then just your mentality in general is kind of a midwestern job security thing, which you know, I understand that. And the other thing is just to have fun and a little bit of an escape from the art world. On the other hand, you've busted your ass to make it in the art world. So is it just because…you don't really want to escape the art world do you? I mean, isn't that your mainstay?
ALEC: Yeah, that's how i make a living. Um, it's not that I want to escape the art world, but I have to keep it fresh, and it's kind of like, uh, to use a music analogy, it's like. Ok. Maybe I'm not playing arenas now, but I'm playing big venues. And sometimes you have to just go down to the club, and just play, and play some new stuff for a real audience. That's what I mean, it's just like keeping it fresh, you know, and also keeping the experimentalism alive so that you can try things. So maybe you can screw up at the little club with 30 people, it's not that big of a deal.
DAH: Yeah, everybody loves the garage band. The garage band stage of anybody's career is THE stage.
ALEC: Absolutely, right. Its just keeping some of that alive is all.
DAH: I understand that completely. That's a pretty good analogy.
ALEC: You know, I want to play arenas, I mean, don't get me wrong I want the big audience still, I just want to keep it fresh.
DAH: Now, you're in the art world, you're selling prints, you played the arenas so to speak. At the same time, you're doing some editorial work. That certainly isn't for the money, that editorial work. So is that just part of the fun thing? Or keeping yourself fresh? Or where does that come in? That's more of the, why would you be in Magnum in the first place since you're so successful in the art world?
ALEC: (audio missing between clips???) one iota. And if you think about what that collective artist could be, it's gigantic. The thing is, I started big al's last week, and I email some people or whatever and it goes around the little blogosphere. But I ask Magnum to put it on their facebook, and to do a tweet about it, and that's a lot of people. And, we can access just a much larger audience as a group.
DAH: So distribution is still important, it's just a different kind of distribution. It's a twitter, facebook fanclub thing. Plus we bring our own audiences in there too.
ALEC: Yeah, absolutely. And bringing our own audiences into that is something that we haven't really done, or figured out how to do. Um, but we're working towards it.
DAH: Yeah, well, that's what you and I are supposed to do. We're on the committee. I'm a little bit out of the loop. I saw the note from Jonas this morning, but it's the first time I've heard from him, so. There are a lot of reasons for that. I do wish we were a little more coordinated with those kinds of ideas and thinking, cause I think that if we actually really did get you and jonas and chris and I in the same room, even for a short time, we might be able to come up with a bunch of good ideas that could push us forward. Unfortunately we don't really have the mechanism for that because we're all out in different places all the time. That's the bad part about Magnum. The good part is that when we're together there's magic often times. But then we go off in separate directions, it's very hard for us to stay coordinated.
ALEC: For me, I mean, and I talked about this, I don't know what's
(rambling about what part of this conversation will be used)
2:45
ALEC: This is a real taboo, but it's something I wanted to talk about…it's the club element of it. And I hate the word club, but, I think it's a significant part of what it is for people. You have this brand, you're attached to this thing, and these other people, and I think so much of the business stuff, which actually doesn't work, just gets in the way of all that.
(laughing)
ALEC: The retreat was really successful. And it was like, wow.
DAH: Well, I can see, I mean I couldn't even be there but I was all over that psychologically from the very beginning because I thought, if I can have the Magnum crowd down here like where I'm sitting right now. I mean, I've got dunes, I've got water, and I've got a great front porch. I'll just show you (sounds of david picking up computer and walking away). This is where I want to hang out with you guys. I'd like to invite a bunch of you down here, you know (sound of creeky screen door opening), and uh sit on my porch right, and look out at the sand dunes over there.
(sound too faint to hear). I would love it if you guys were sitting down here by the fire, and it would be a great meeting of the minds. The truth is that when I do meet Magnum photographers, like one on one, and on assignment, we really do have a lot of good stuff in common, and I'm sure you found that out on the retreat.
ALEC: The business stuff comes out of it too. I mean, like I said, just going to Majoli's place, suddenly Al's opens up 3 weeks later just from that experience. And it's that kind of pooling of resources, which we don't even have time for, and that's how the retreat came about is my frustration that the AGM (??), at least for the younger generation, cause we used to not have to be involved, and now we have to be involved, and it's just ruined it, where we don't get to hang out.
DAH: It's a slug, you never get to go out and just have a beer, and somehow you don't even end up talking about the business stuff. You end up getting into spreadsheets instead of the business, and there's a difference. Now listen, I know you have to go, and I think we probably have enough…
…wait, but I have to show you my window, just to see where you don't want to visit. Let's see if we can get the exposure right (laughing).
ALEC: I have this feeling that Magnum's just going to turn into BURN.
DAH; No! I don't mean…
ALEC: No, I mean it in a good way.
DAH: No, to be honest with you, what I really really want to do is probably quit burn in June, or have it evolve into something else, or have somebody else run it or,
ALEC: I know what you mean, but it's just that the spirit of it, it's just like funding Paolo's thing..No, but it's just like, that's the kind of energy that we so badly need.
DAH: I know it, but the thing is what I don't want to do, and I'm sure that you of all people can totally appreciate this, I don't want to get so involved in minutia and local politics that it just burns up all of the energy. There's x amount of stuff that we've all gotta do in our lives, we've all gotta pay taxes, you need to get your kids off to school, you need to fix the garage door. We've already got lots of stuff. And I can't take on a whole other thing with Magnum beyond a certain point. Anyway, many thanks amigo..