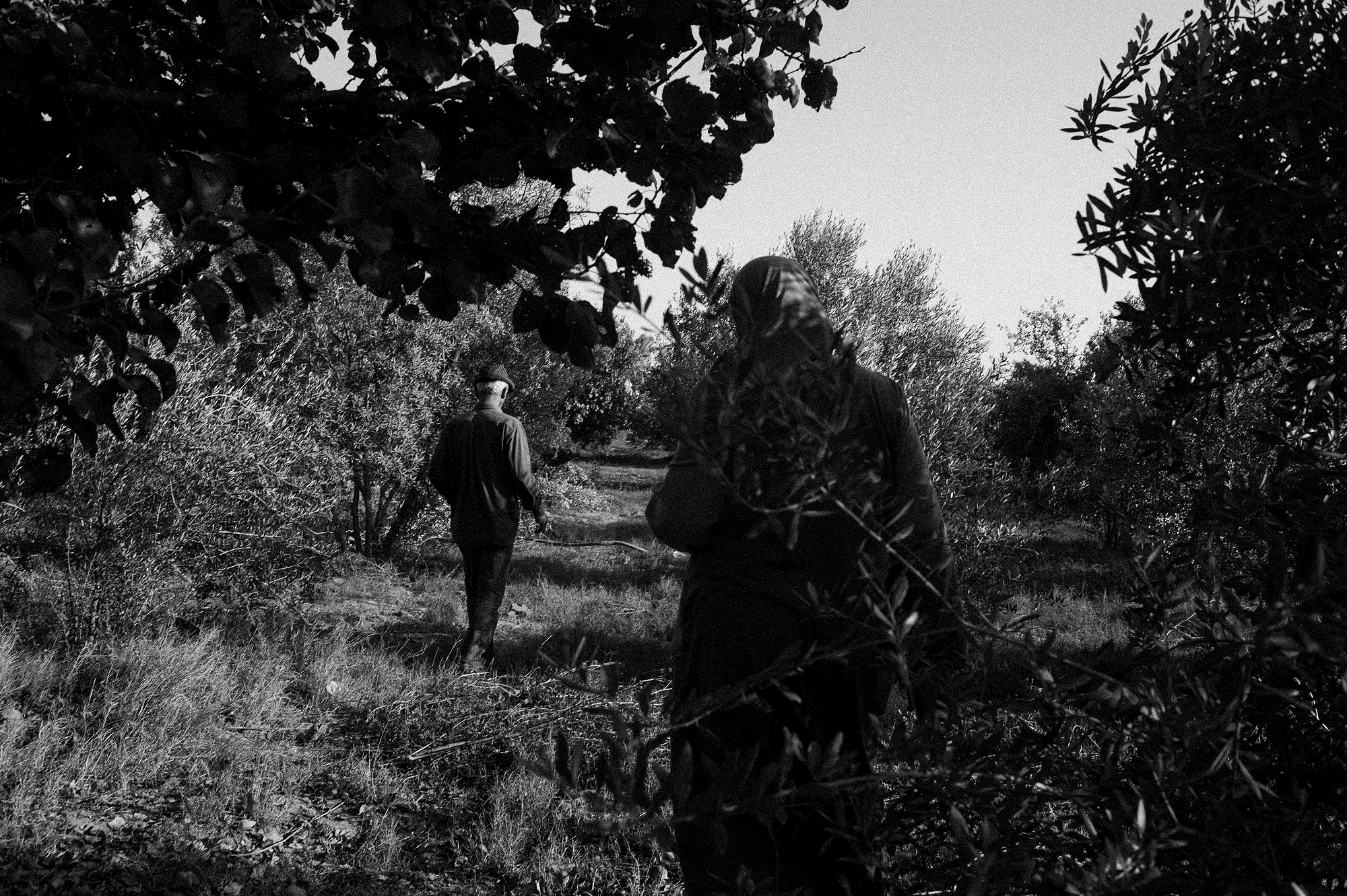 Jost Franko
Farming on the Frontline
[ EPF 2017 – SHORT LIST ]
In the land from where the eyes can see the Israeli border, Palestinian farmers try to make their living producing agricultural goods such as strawberries, oranges, grapefruits, olives, etc. The war in 2014, that lasted almost two months, has left the majority of Gazan farmers living in the buffer zones with their houses demolished or their land bulldozed – in worst cases, both. In 50 days long war that Israel called "Operation Protective Edge" more than 2,200 Palestinian lives were lost and about 17,200 homes totally destroyed, after 20,000 tons of explosive had been dropped on Gaza.
After the war, I decided I should return to Gaza, to work with the same farming families I've worked with in 2013, and the comparison was devastating. Some neighborhoods were unrecognizable, leveled to the ground. Almost all of the families I knew have lost their home. They were forced to move to United Nations schools and live in overcrowded classrooms, or other shelter homes. "I've been through dozens of wars, I've witnessed everything. Our home was always affected, but not to this dimensions," Mohammed Abu Daqqa recalls. "But when I hear stories from others, I'm just thankful my family is alive," he says.
Khalil Zaanin's farm was bulldozed and hit several times by F-16 missiles. His water well was ruined and it took him a month to repair it. During my 2013 visit in the same time of the year, Khalil and his workers were already harvesting the plants. This year, they had nothing to harvest. "It's a life with no guarantees what so ever… whether you have plans or not, it doesn't matter," says Khalil.
During this period of a year (November), it's olive harvesting season. This year, instead of harvesting, Samir Al Daberi from Rafah, had to hire workers to help him cut and remove the completely destroyed olive tree plantation from his land.
Farmers from Gaza, are an example of the collateral damage of every conflict – civilians trapped in between the two fighting sides.
Short Bio
Jost Franko is a young documentary photographer born in Slovenia in 1993. His work is mostly focused on long-term projects exploring domestic and international social issues, and his themes often touch on the loss of traditional values in the modern world. After reaching his legal adult hood, Franko started travelling to conflict and post conflict zones to examine and document the impact and consequences of war on civilian population.
Franko's work has been, among others, published by TIME, Newsweek, The New Yorker, Sunday Times Magazine, Washington Post and Al Jazeera America.
By the age of 16, Franko won the Slovenia Press Photo reportage of the year award and later on joined VII Mentor Program, as the youngest member ever to be affiliated with VII.
In 2014, Franko was awarded a Watchdog prize (special achievements in journalism) for his work by Slovenian Association of Journalists. He was also selected as a 2015 TED Fellow, as one of the 20 change-makers from all over the fields.
Related Links
—–
The Emerging Photographer Fund is supported by generous donors to the Magnum Foundation