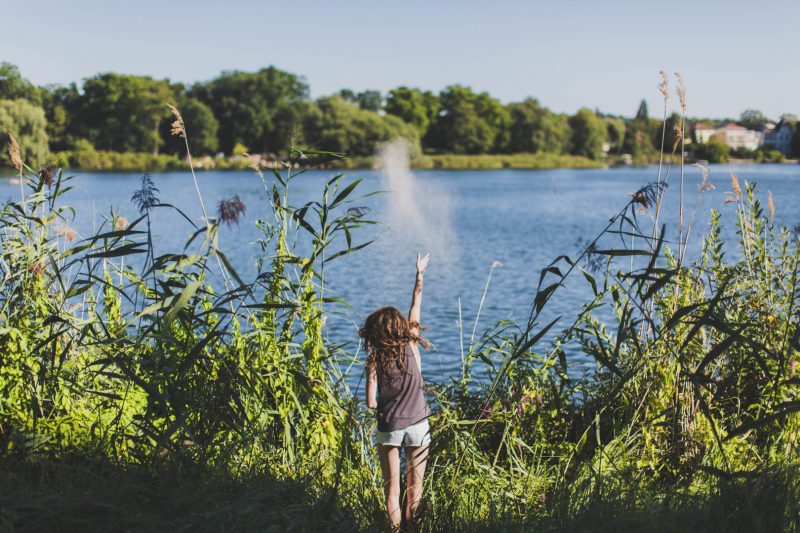 My grandmother, Helga von Randow, was 92 years old when she was diagnosed with dementia. Shortly afterwards, she was admitted into a closed medical facility as her disease had deteriorated. Five months later, Helga passed away.
Over the course of these five months, I visited Helga often, spending quality time with her and documenting her daily life. I am grateful that I got to share so much time with my gran during her final weeks, doing all the things she loved most: playing card- and dice games, listening to her favorite singer Udo Jürgens, taking her out for walks in the park and having iced coffee in an Italian cafe. As time progressed, the dreadful effects of Helga's illness, not only on herself but the rest of the family became apparent: My mom, Nicoletta, and I were trying hard to cope with the situation, feeling incredibly powerless and paralyzed.
Holding onto my camera gave me the strength and a certain distance to face the tragic reality of her horrible disease. The moment I put my camera aside, the pain would hit me with force: There was nothing I could do to help Helga. All I could do was to be by her side, hold her hand, and helplessly watch her once so witty spirit disappear and her body wither away.
When Helga passed away in October 2015 I was heartbroken, yet I also felt relief. Relieved because she didn't have to suffer any longer. Relieved because she still recognized Nicoletta and I until the end. I was smiling through my tears, because I knew that she was resting in peace, freed from this awful disease.
This body of work is a tribute to my grandmother, whose grace and courage never seized to amaze and inspire me.
This essay was Shortlisted for the EPF 2016
Bio
Nadja Wohlleben is a German documentary photographer and cultural anthropologist. A careful play of documentation and artistry, Nadja's work focuses on concepts of femininity, power and identity. Portraying people from diverse cultural backgrounds, she documents their stories through her imagery in an authentic, intimate and aesthetic style. With a keen eye for detail, Nadja's photography brings humanity to the foreground. Nadja holds an MA in Photojournalism from University of Westminster in London. Her work gained international recognition through photo contests such as the International Photography Awards, FotoVisura Photography Grant, or Moskow International Foto Awards.
Wohlleben is based in Berlin.
Related Links